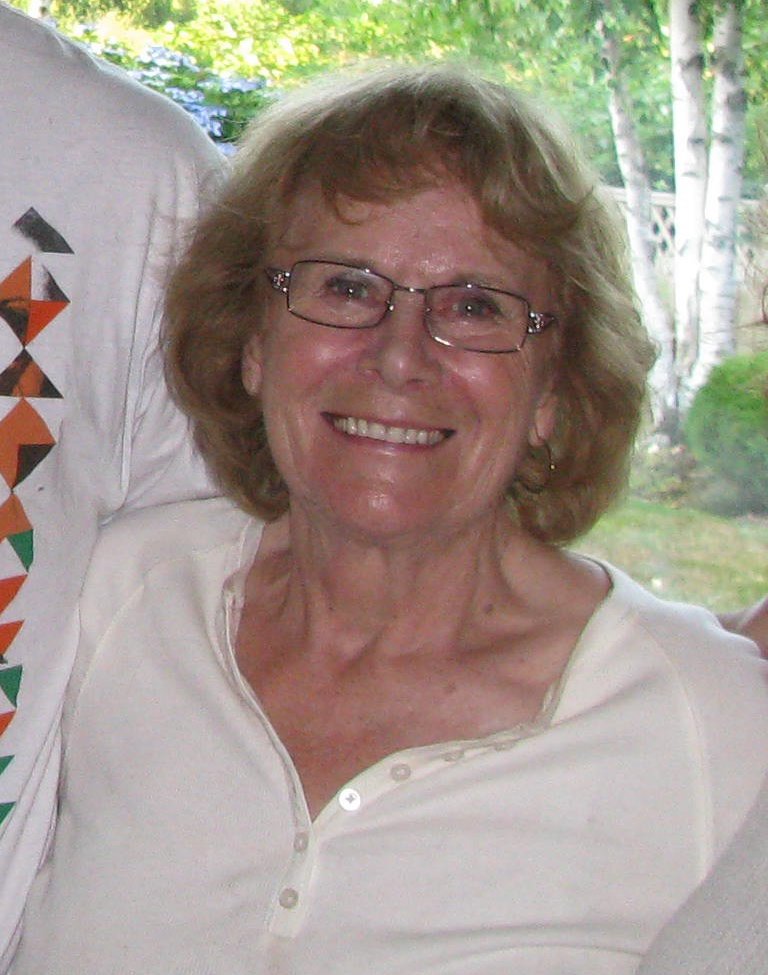 Obituary of Phyllis Cullen
Please share a memory of Phyllis to include in a keepsake book for family and friends.
The family of Phyllis May Cullen are sad to announce her passing on Sunday, January 19, 2020 at the Galahad Care Center. A memorial celebration is planned on a later date this summer. Phyllis leaves behind her three children. Son Lee (Debbie) (grandchildren) Shaun, Ryan, and Samantha. Son Blaine (Connie) grandchildren Travis (Nicole) (great-granddaughter) Isla and Megan (Byron). Daughter Janice and grandson Kurtis. She was predeceased by her father Frederic Swanson, mother Lily May Swanson (Bates), husband William(Bill) Cullen, brother Donald Swanson and her son-in-law John Heppner. Phyllis was born in Stettler, Alberta in 1934. She grew up on a farm by Stettler until aged 10, moving into Stettler after her father passed away. A short time later they moved to Red Deer and then on to Calgary. There she grew up with her brother and cousins, making lifelong childhood friends and often spoke of the many adventures they had along the way. She met Bill at a dance in Springbank, a small community west of Calgary in which Bill lived. They married soon after and started their family on the Cullen family farm where Bill was raised. Phyllis' adventures continued, one being the time Bill brought home an orphan black bear cub from one of his many hunting trips. Sam, as he got named, tried Mom's patience but he survived and was adopted by the Winnipeg Zoo. In 1964, they left Springbank and moved to a farm in the Amisk/Hardisty area. There they made many more close friendships while raising their family and working together on the family farm. But to make ends meet, Phyllis went to work at the Hardisty Hospital, starting in Reception and Medical Records. Phyllis acquired her Hospital Business Administration Degree by correspondence through the University of Saskatchewan and became the Business Manager of the old hospital. She often spoke of how much she enjoyed the project of building the new hospital in Hardisty. Then, after 25 years, she decided to retire to spend time with her grandchildren and to take many fishing trips to Vancouver Island. As time passed, their health started to fade. Bill passed away in 2003 from a heart attack after a lengthy battle with COPD. Phyllis' mental health declined after a stroke which caused vascular dementia and then with the onset of Alzheimers, she made one last move to the Galahad Care Centre. She was very happy and extremely well cared for there. She enjoyed the music and the friendly interactions with all the dedicated staff members. There is a picture that hangs on the wall at Galahad which depicts the work philosophy we observed. It states, "THEY are not residents in OUR workplace… WE are guests in THEIR home." Our Family would like to acknowledge the degree of professionalism, caring, and love shown by all the staff to the residents of the Galahad Care Centre. There is a special place in heaven for all of you! To all who knew Phyllis, Mom, Nana, Friend, Co-worker, she will forever remain in our hearts.