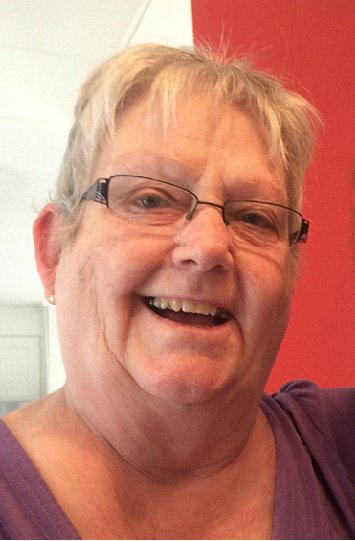 Obituary of Pat Smith
It is with saddened hearts, the family of Patricia Eileen Smith (nee O'Reilly), announce her passing on December 2, 2019, at the age of 72.
Pat is survived by her loving husband of 54 years; Oakley Smith and their children, Noreen Matier, Oakley Smith Jr. (Kari) and Mellissa Smith (Tony). Pat leaves her grandchildren; Aharon, Amber, (Eric), Ryan, Sarah(Matthew), Danielle as well as great-grandchildren Lincoln and Lauren. Many close friends and extended family who were touched by the life of Patricia will remember her fondly.
Born March 23, 1947 in Portage La Prairie, Manitoba, Pat was predeceased by her parents; Robert and Harriet O'Rielley, Joe and Jenny Kissel, siblings; Charles, June Abbott and Edna Latozke; in-laws Henry and Sarah Smith, Donnie Syrota, Bud Smith and Alma Oliver and son-in law Darcy Matier.
Pat married Oakley on June 5, 1965. Together, they moved to B.C. and ran a diner while living in Telkwa, B.C. When living in Prince George, Pat raised her kids, babysat and worked at a clothing store.
After moving to Killam, she worked numerous jobs as a jack of all trades. She always said her worst job was being a burnt potato-chip picker for Old Dutch, but pumping gas at the UFA in the winter was a close second. She joked about life, winning the lottery and her children inheriting the cleaning empire her and Oakley created.
She was tough but loving and willing to help out in any way she could. She was stubborn and determined but this came in handy when fighting cancer and the multitude of other ailments she was dealt. She ensured all three of her children finished high school and went on to complete degrees. She was proud of that.
Patricia loved and spoiled her grandchildren, always sending treats and cards as well as giving no-nonsense advice. Everyone could talk to her about whatever problems they were dealing with.
She loved animals and treated her dogs as family. Recently; much to her children's annoyance, Pat spoiled her dogs with bottled water and fresh steaks while us kids complained that we drank from the garden hose and ate baloney as children! She loved hummingbirds, hedgehogs and dragonflies. She was crafty with ceramics, paper tole, macrame and crochet. Pat's early life was difficult, yet she made sacrifices to be sure her children's lives where wonderful and that her kids had everything she did not have while growing up. She will be greatly missed.
In lieu of flowers, online donations may be made directly to the Killam and District Health Care Foundation.
A private family memorial service will be held.