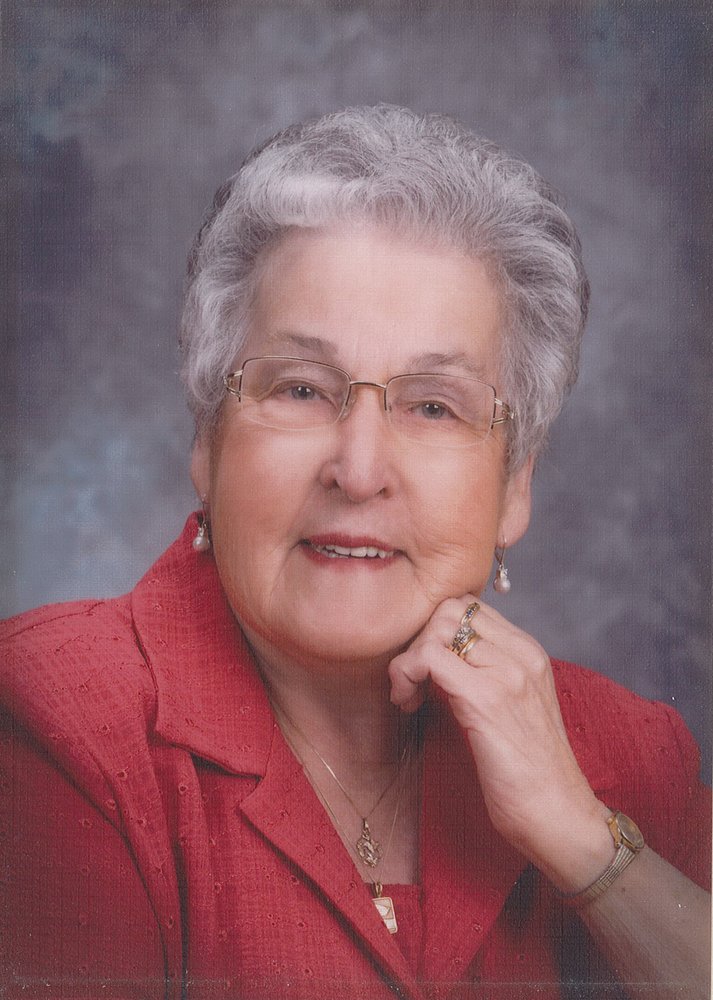 Obituary of Martha Pope
Martha was born on May 17, 1928 and passed away peacefully with her loving sons by her side, on November 1, 2019, at the age of 91.
Born in Luseland, Saskatchewan to parents Margaret and Jake Bernhardt, Martha grew up on the farm with her younger siblings Gertie and Ed. They spoke German in the family home and Martha knew only a few words in English until she started school. It was on the farm where she developed her strong work ethic, learning to cook, helping with many chores and milking the cows before going to school. But life wasn't all work and Martha spoke fondly of her childhood, recalling her wonderful parents and the fun their family had playing games, cards and visiting with their neighbours.
Martha attended school until grade 11 when she took over the care of the house after her mother was admitted to the hospital. Later she began working at the Red & White store at Luseland and there she met a very handsome customer who would become her husband. She married Cliff Pope in 1955 and after living in Edmonton and Coronation they settled in Sedgewick in 1964. Martha was employed by Canada Post working her way up from janitor to Post Mistress and eventually Head Post Master. She spoke fondly of her 34 year career and said her job was where she really got to know the people of the community.
Cliff and Martha were the proud parents of two sons, Brian and Brent. They enjoyed raising them and being involved in their activities. When work eventually had their boys moving away Martha would happily wait for their visits and phone calls. She also loved and enjoyed her daughters in law, Sharon and Jody. Martha said she waited a long time to become a Grandma and was blessed with 4 granddaughters – Mandy, Kristine, Kennedy and Caleb. Later, 3 great-grandsons Wolfe, Jackson and Carter would complete her family.
Martha was an active community member, being involved with the curling, bowling and floor curling clubs; the golf course, The Sedgewick Legion and The United Church. She lived her life with a positive outlook and was game for anything, never complaining and taking every advantage to visit with friends and family. As one family friend put it, she was an icon in this town; her passing leaves a legacy of kindness, caring and love for her family, friends and community. She will be greatly missed.
Martha was predeceased by her parents, her loving husband Cliff, brother Edward and daughter-in-law Sharon.
A memorial service will be held on Friday, November 8, 2019 at 2 pm in the Sedgewick Community Hall. Please join with the family for a time of fellowship and refreshments following the memorial service.
Memorial Donations may be made to the Sedgewick United Church or the Alberta Diabetes Foundation.