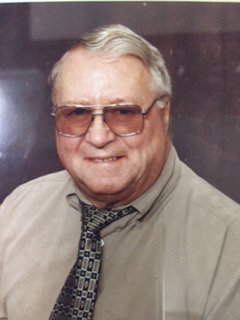 Obituary of Lorne Poyser
Lawrence Franklin was born to Reuben and Pearl Poyser on December 24, 1932
in Roblin, Manitoba and passed away at the Killam Hospital on August 9, 2019 at
the age of 86 years.
Lorne is loved and will be greatly missed by his wife Betty; his children, Garland
(Gwenda), Lynda; Glenn (Cindi), Marvin (Eileen), step-daughter Cathy (Issak)
Neufeld; sixteen grandchildren, twenty-eight great-grandchildren; his brother
Raymond Poyser; sister-in-law Eleanor Poyser and numerous other relatives.
Throughout his life, Lorne was always a hard worker, be it in his trade of
automotive mechanics or in sales. Lorne loved visiting with family. In his
retirement years, he enjoyed caring for his tomatoes and plants.
He especially liked to go fishing... with sons, grandsons, nephews or friends at
local lakes, northern lakes or at his favourite, Pearl Lake, Manitoba. He and
Betty enjoyed watching the wild birds come to the feeders they would place and
tend in their backyard.
Lorne bravely met the challenge handed to him by the aggressive brain tumor
that took his life and in the last days before his death, he was surrounded by
family and friends. He will be missed.
A private family service will take place at a later date.