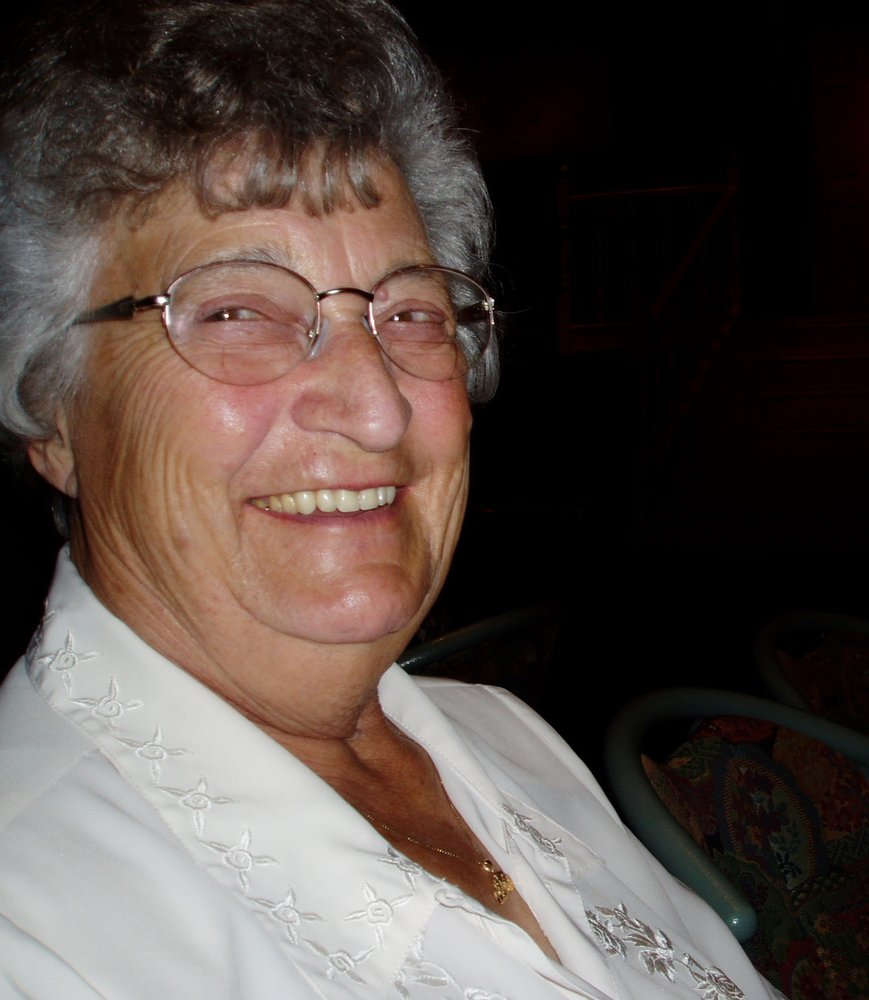 Obituary of Margaret Manning
Margaret Mary Manning was born to Hugh & Elizabeth (Bessie) Brodie on the family farm outside Killam, Alberta on June 20, 1930. She passed peacefully in the early morning hours of June 2, 2019.
She is survived by her sister Dorothy; her brother Stan (Lis); her children, Greg (Janice), Elaine and Ray (Tammy); her 12 grandchildren, 6 great-grandchildren, and numerous nieces and nephews.
She was predeceased by her parents, Hugh and Bessie; husband, Charlie; brother, Richard; brother-in-law, John Felgate; son-in-law, Randy Fox; two nieces, Connie Felgate and Tanya Brodie.
Margaret was the eldest of 4 children and grew up on the farm. She graduated from Sedgewick Central High School, then ventured to Edmonton to attend secretarial school. Margaret married the love of her life, Charlie, on June 22, 1950, in Camrose when they were both 20. Before and after, she worked her entire life. She went from bank clerk; to the trucking industry with Charlie; to the farm in Killam where the pair raised their three children. It was also on the farm where, much to the delight of friends, family, and anyone so fortunate as to find themselves at her kitchen table, one of Margaret's incredible talents would be on display. Her love of cooking, baking and watching others enjoy the results, was a life-long joy. She and her culinary treats (fudge) will be dearly missed.
A funeral service will be held on Friday, June 7, 2019, at 3:00 pm at St Joseph's Catholic Church in Killam, Alberta.
In lieu of flowers, the family invites memorial donations in memory of Margaret to the Alberta Cancer Foundation or to the charity of one's choice.
Memorial Service
3:00 pm
Friday, June 7, 2019
St. Joseph's Catholic Church
5211 - 50 Avenue
Killam, Alberta, Canada