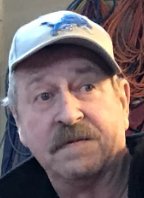 Obituary of Krash Carrol
Duane (Krash) Carrol was born in Calgary on January 30th, 1952 to Michael and Kathleen Carrol and passed away onJune 1st, 2019, at the age of 67 years.
Krash worked for Canada Safeway and Carmack in Calgary then moved to Forestburg Alberta where he and wife Jessie enjoyed their retirement. Krash was also a loyal member of the Royal Canadian Legion #228 Bownes Brand for 36 years. Krash was also President of the baseball league called the Buzzards in Calgary for a few years.Krash never had any of his own children but was a wonderful step-father to three children when he and his wife Jessie married in 1989.
Krash is survived by his wife Jessie, two step-daughters, step-son, four grandchildren and two great grandsons, Brother John (Mel) Carrol of Buck Lake, Sister Debbie Rivera of Calgary, Brother in-law Gary (Joyce) Fisher of Calgary, Sister in-law Gloria Steeiger of Calgary Alberta and God-Mother Sheila Kame.
Krash was predeceased by his parents Michael and Kathleen Carrol, and Brother Lorne Carrol.
Krash's family would like to extend a very gracious thank-you to Dr. Niemann and the nursing staff at the Daysland Hospital, to Donna Gruninger and Sid Eddy for all of your help during this difficult time, to all of Krash's family and friends who have called, written and stopped by to give your condolences, Thank- You!
Memorial Donations in memory of Duane may be made to the Alberta Cross Cancer Institute.