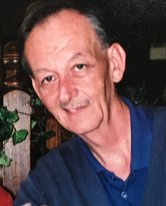 Obituary of Kenneth "Ken" Johnson
Kenneth Earl Johnson was born to Neils and Jean Johnson on July 18th, 1955 in Calgary, Alberta and passed away at the Grey Nuns Hospital in Edmonton on December 11th, 2018 at the age of 63 years.
Ken is survived by his loving wife of 43 years, Mona; son, Dan (Jacki); their children, Jayden, Conner; daughter Sara, her children, Barry, Kaylee and Ken's brother, Rod Johnson.
Ken was predeceased by his parents, Neils and Jean Johnson; sister, Kathy; brother, Dick.
A graveside service for Ken will be held at the Rosevale Cemetery on September 28, 2019 at 2:00 pm . Everyone is welcome to attend. Following the service, please join with the family for a time of refreshments and fellowship at Mona's house located at 5208 51 Street Strome, Alberta. Memorial donations in Ken's memory may be made to a charity of donor's choice.
"It's amazing how we grow in every step we take, from toddler to adult; from schooling, to having your own family. As our journey begins, we always have our parents by our side, through thick and thin. You think they will always be their!! But in a blink of an eye, they are called home for whatever reason, you may not ever understand!! We just have to pick up the pieces that have fallen and that have been broken and carry on. When an amazing, soft spoken, loving, kind heart, helping anyone, at any time leaves us so unplanned, so sudden!! We wonder why??.........I don't know?? His time here was done, now we all have a piece of my amazing Dad, Brother, Uncle, and Grandpa with us each and every day. Until we meet again.
Dad I love you with all my heart, and there will never be a time in my life that goes by that you will never be their!!
I love you so much grandpa we have been through thick and thin. I loved when we played the littlest games and had the most fun. Rest easy there grandpa. We all will remember you as a great person and especially a great grandfather".
Love, Mona, Dan, Jacki, Jayden, Conner, Sara, Barry & Kaylee.