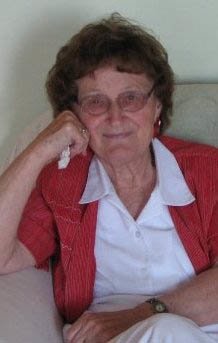 Obituary of Emma Bullee
It is with deep sadness that the family of Emma Bullee announces her passing on Thursday, November 15, 2018, at the age of 86 years.
Emma will be greatly missed by George, her husband of 60 years; her son Michael and family: Jennifer, Bryant & Tanner; Amber & Ira; Michelle; her daughter Sharon (Kenneth) and family: Meghan, Asher & Spenser; Heather (Andrew); son Douglas; son Byron & family: Logan, Lacey & Lane; and son Aaron.
Emma was predeceased by her parents Gustav and Wanda Besler, her brothers Adolph & Walter, and sister Helene, as well as three infant brothers. Emma will also be missed by her extended family & her many friends and her community.
A celebration of Emma's life will be Tuesday, November 27, 2018, at 2:00 pm at the Alliance Community Hall in Alliance, Alberta.