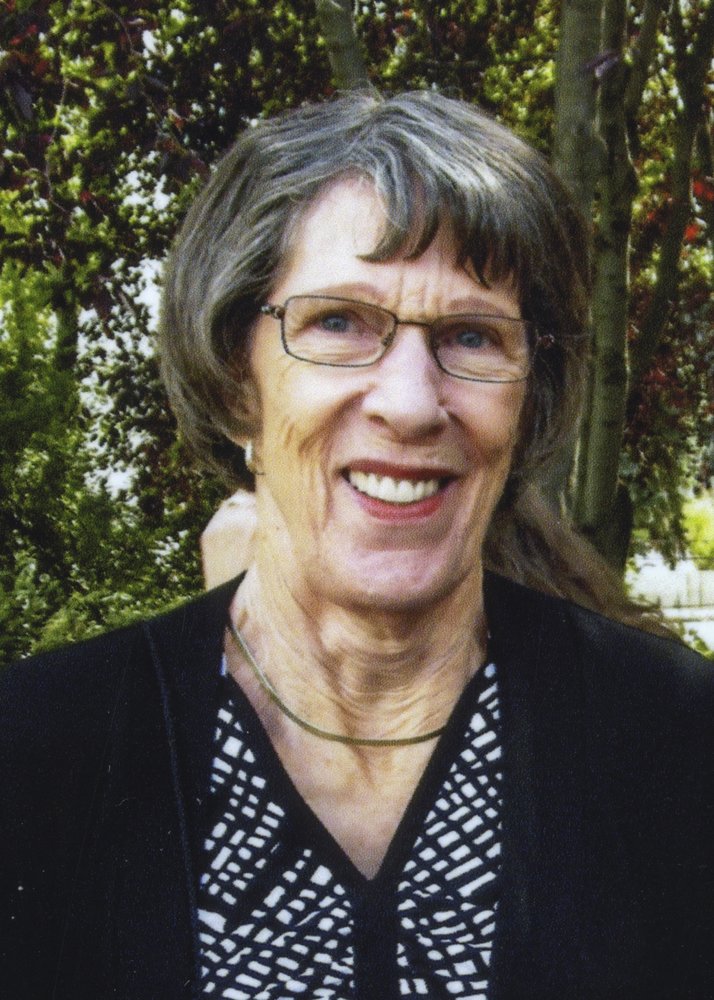 Obituary of Doreen French
Doreen French was born to Robert and Hazel McMurtry in Swift Current, Saskatchewan on August 8, 1933, and passed away in Edmonton, Alberta on October 30, 2018, at the age of 85 years. Doreen was predeceased by her husband Lorne French in February 2002. Doreen and Lorne owned and operated Lorne's Pharmacy in Sedgewick, Alberta from 1967 to 1987 where they raised their two children Doug and Pat French to adulthood. These were very happy years for the family as they learned to downhill ski, skate on frozen country ponds, camp and fish at many Alberta parks and lakes. The Drug Store was a hub of activity as it was located on Main Street and the family lived in the suite above the store. There were lots of barbeques and parties on the roof deck above the garage. These are just a few memories that we cherish.
Doreen moved to Edmonton in December 2002 after Lorne's passing. Doreen was very active in the Trekker's Club, hiking and socializing in many parks near Edmonton as well as yearly events in Kananaskis. Doreen made many friends and enjoyed travelling including Australia, New Zealand, Maui and cruises to the Baltic, Caribbean, Mexico, the Mediterranean and around Cape Horn. Her last big adventure was to Kenya at age 83. She was very active after hip surgery in January 2018. She was a fighter and a great role model. She will be dearly missed.
A graveside service will be held at 2:00 pm on Monday, November 12, 2018, at the Sedgewick Cemetery. Fellowship will follow the service in the Sedgewick Senior Centre.