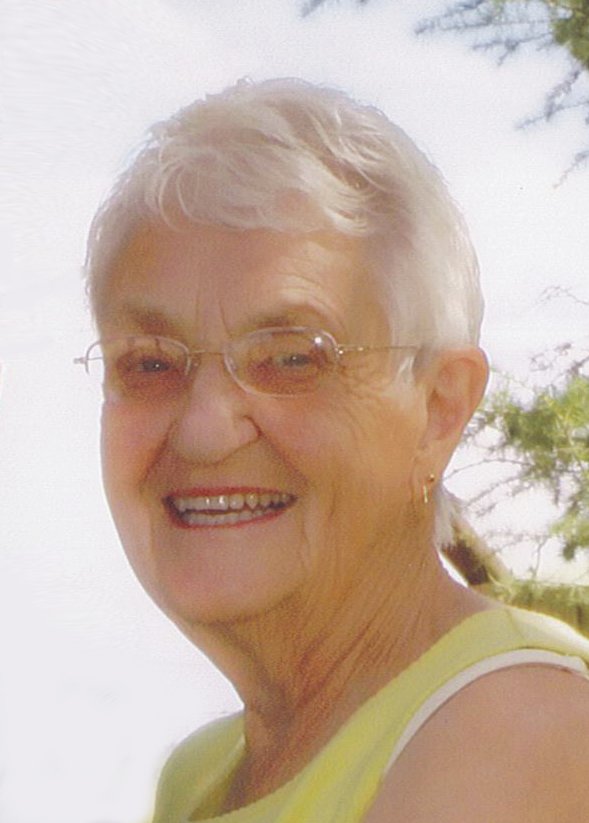 Obituary of Mary Cheram
Mary Cheram was born in Hardisty on September 16, 1931, to John and Mary Innes. She passed away on January 30, 2018. Mary and her sister, Jean, were raised on their farm south of Sedgewick. Mary attended Fairgrove School with many of her cousins and enjoyed telling us stories about the many dances and events at Fairgrove.
Mary graduated from Sedgewick Central High School and was married to Grant on September 22, 1952. Grant and Mary raised three children in Sedgewick and on their farm, east of Sedgewick.
Mary enjoyed the farm life: raising chickens, growing a big garden, and taking meals to the field, even helping out this past fall. She travelled extensively with her cousin, Joy, to many places such as South America, China, and Australia. Mary had a long and satisfying life and was able to stay in her own home until the last two weeks of her life.
Mary is survived by her husband of 65 years, Grant, and her three children, John (Cheryl), Maureen, and Patricia; seven grandchildren: Tracy (Tony), Todd (Erika), Heather (Elton), Brad (Marcie), Kelly, Julie, and Mitch (Krysta); and eleven great-grandchildren; Parker, Hannah, Ryder, Taylon, Boston, Billie, Duke, Sammy, Raya, Korbyn, and Gabrielle.
Mary is predeceased by her parents, her sister, Jean, and her daughter-in-law, Betty. There will be no service as per Mary's request. A family memorial will be held in the spring.
Thanks to Dr. Meer for his medical care over the past 45 years. Thanks also to all the staff at Killam Covenant Health Care Centre for their care during Mary's stay.
If desired, donations in Mary's name may be made to the Sedgewick Cemetery Fund.