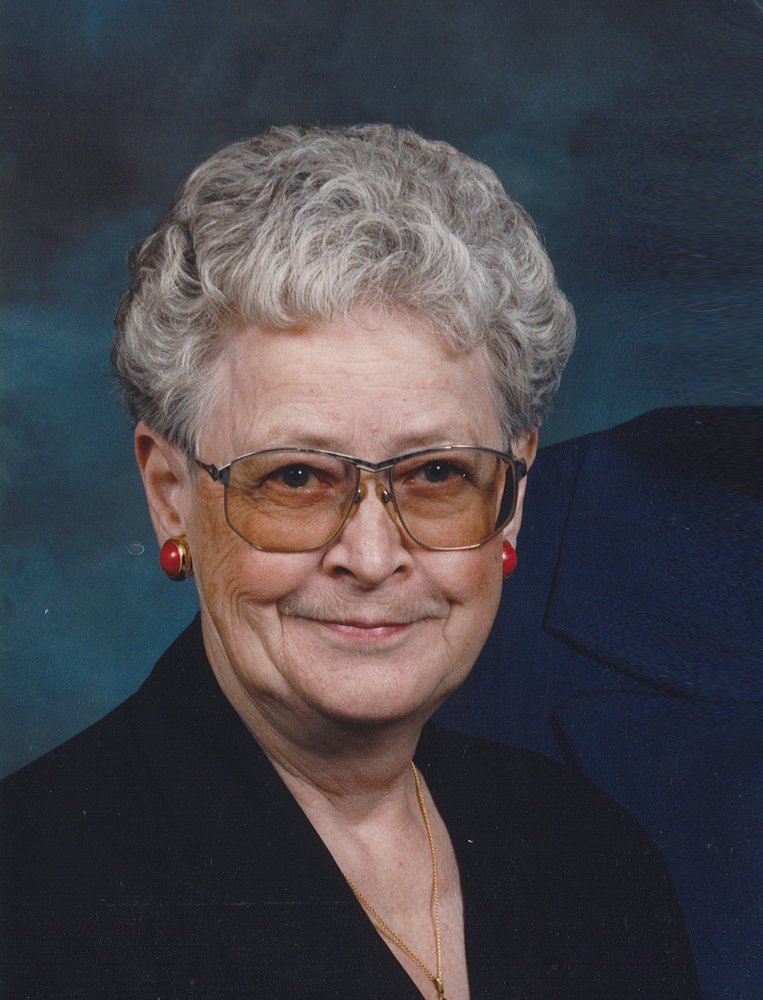 Obituary of Myrtle Roggensack
On behalf of the family, we announce the death of Myrtle Roggensack on January 13, 2018 at the age of 92 years.
Myrtle Roggensack was born on the family homestead south of Killam, Alberta on November 16, 1925. She was the third oldest of the 7 children born to Theodore and Judith Erickson. Myrtle grew up as a member of a contributing farming family and received her education at Killam public school until grade 11. She had always hoped to become a teacher but as there was no money for books she had to go to work outside the home. Mrs. Helen Roggensack needed help because of her crippling arthritis and Myrtle answered the call. She came into Glen's life at a dance in Lougheed as Ruby Kheen's orchestra was playing "A Ding Dong Daddy from Dumas"! Glen promptly asked Myrtle to dance and that was the beginning of their young journey together. Glen & Myrtle were married May 9, 1946 at the Erickson farm in Killam. Their first home was a pump house at the Walmsley place North of Hardisty. Then they moved to the Bob Robertson place North of Lougheed. To this union Helen, Ardice, Donna and Bob were born.
Times were Tough on their sandy land but Myrtle would always say whenever the kids spilt milk "Oh Glen what's that in a big outfit like this!" Mama would read us "Uncle Arthur's Bedtime Stories" as long as we took turns brushing her hair. Whenever we stopped it was bedtime for sure! Mama was great at playing tricks on us or her neighbors. Donnie Mackinnon was our hired hand and he had chapped lips so Mama went to get the lip chap for him, but the sun was shining in the west window where he was washing and getting ready for a date with Patsy Paterson. So he carefully applied it broadly and it was her red lipstick and she just let him go on his date. When they were building the new house in 1961 and all the neighbors came to run the cement for the foundation she decided to make cookies out of the cement complete with nuts and coconut. Our poor daddy was the first to try a grey cookie which crumbled down his chin! Such a lot of laughing, that day at the coffee table.
Mama loved to share her (God given) talent with friends, family and community. She had an inner talent for music and she never wanted to take credit as she was eternally grateful for the gift that God had given her. She loved to play for dances, weddings, funerals, legion, church and sing harmony in the choir and whatever community events needed her. Her music was all by ear and if she heard a song on the radio she would simply sit down and play it. She had the greatest ability to compose songs and most every bride in this community would enjoy a homemade song specially made for them! She also composed "The Penny Drill March" for the Rebecca Lodges to which she belonged and it went nationwide. Shirley Drager wrote the notes for her as she couldn't read music! She also belonged to several other clubs in the community including the Lougheed UCW, the Malbrea Good Deed club, the Friendship club in Sedgewick where they made quilts and drank coffee and the Sedgewick Good as new club. Throughout her life Mama played for many different orchestras which included Ruby Kheen, John Haron, Ralph Storbakken, Lyle Metz, Vern Erickson, Sparky Hoffeman and she would fill in for the Horinek Orchestra when needed and if she was available. If she had to travel alone she would wear daddy's ball cap and pretend to look like a man! But that hardly ever happened as Daddy usually went with her or the orchestra would pick her up.
Mama worked hard on the farm and always had a big and clean garden to which she did a lot of canning. Grandma Erickson would come to pick saskatoons and raspberries and together they would happily can fruit and vegetables and bake pies for the deep freeze. Mama was a super great cook and loved to bake. Every day when we arrived home from school there would be fresh cinnamon buns, cakes or cookies. A special treat was fresh fish which Bob caught in the creek or fresh liver for breakfast after milking 14 cows and feeding 80 pigs. The cream cheque from these cows kept us in groceries and also was our once a week outing into town on Saturday night but not before we were all scrubbed clean in that old round galvanized tub. Her dance money went to the Sears catalogue for clothes and boots for us kids or for Christmas gifts.
In the summer months Ken and Molly Roggensack moved their trailer up to the farm from the States. Mama and Molly both loved to bake and can and the men would farm. They always stayed till after harvest. Later on in their retired life they would move to Hawaii to buy a condo in Ken's building that he managed and the four of them would make Hawaiian quilts, raggedy Ann and Andy dolls and many other crafts. They always had a special bond those four. Mama and Daddy enjoyed several trips together and went to Europe and Norway in 1969. In1983 they enjoyed a trip to Nashville and we tried so hard to get Mama to play at the Grande Old Opery but she wasn't allowed. I'm sure if Mama would have been born in Nashville she would have been famous! They enjoyed a few trips through out the United States too with Mama's drummer Emlyn and Rose Evans.
A Musical Tribute to Celebrate Myrtle's life will be held at 2:00 p.m. on January 20, 2018 at the Sedgewick Community Hall. Please join with the family for a time of fellowship and refreshments following the memorial service.
In lieu of flowers, please make a donation to the Sedgewick United Church, Killam Long Term Care or a charity of donor's choice.