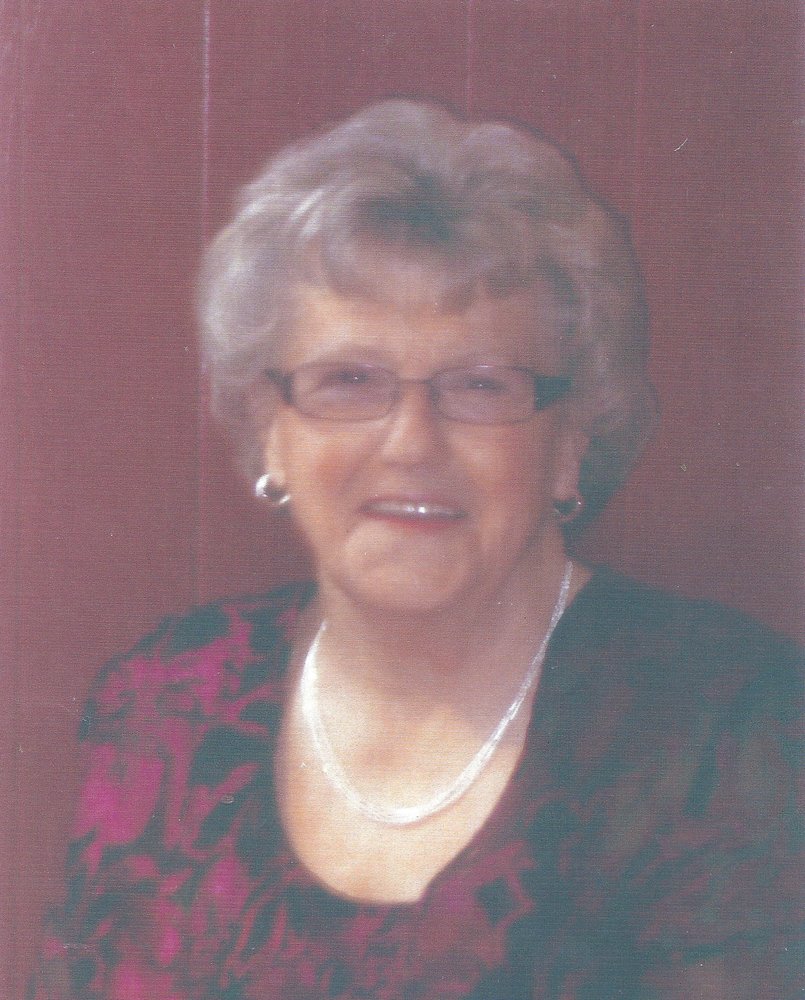 Obituary of Muriel Frederickson
Muriel Joan Frederickson was born in Winnipeg on March 11, 1933, to John and Queenie Burns. Upon completing school she moved to Calgary where she met and married Verlen Neis, a barber who had his own shop. Together they raised two children, Robert and Betty. Muriel worked in retail sales at Woodwards and later at Eatons. At home, she always had a garden full of vegetables, a yard full of flowers, and a freezer full of baking. She was an avid bowler, winning many awards in her years of league bowling. The family also spent a lot of time camping and traveling. In 1992, she and Verlen made plans to fulfill a lifelong dream of traveling across Canada to visit PEI and Green Gables, but Verlen died of cancer before this dream could happen.
She later met Harold Frederickson. They married in 1996 and moved to the Crowsnest Pass where she continued to garden, bake, bowl and travel, until a cancer diagnosis for Harold had them return to Calgary in 2006. She then moved to Alliance to be near Betty and Sid, later moving to Stettler where she became close friends with Fred Gueffroy. They enjoyed each other's company, and through Fred, Muriel was introduced to dancing and went to many dance socials in the area.
A fall and injury at home meant a move into long term care, first in Coronation and then for the last four years in Galahad. Still, Muriel stayed active with outings and activities including bingo, baking, and weekly visits with Fred. She also kept traveling. In 2014 she got to put her feet in the Pacific Ocean in Victoria BC, and then in 2015, she put them in the Atlantic Ocean when she fulfilled her dream of visiting Green Gables, PEI. Muriel's last trip, to visit her younger brother Leslie in Winnipeg this summer, was cut short as her health suddenly declined. She returned to Galahad for the final weeks of her life, and died peacefully on September 2, surrounded by family.
Muriel is predeceased by her parents; son, Robert; husbands, Verlen Neis and Harold Frederickson; brothers, Ed, Bob, and Dick; and sister, Arlene. She is survived by her brothers, Tom and Leslie; daughter Betty (Sid) Deibert; grandsons Adam (Angela), Michael (Caressa), and Nicholas (Karma); and nine great grandchildren.
The family would like to express our appreciation to the staff and residents of the Galahad Care Centre for their love and care for Mom during her time there. You became a second family to her. We are especially grateful to the staff for the way you took her into your hearts. We also want to thank Fred for the companionship he shared with Mom. You added a special happiness to her final years, and we're glad to have you in our lives as well.
A funeral service for Muriel will take place at the Sedgewick Seventh-day Adventist Church (Merna Area), on Thursday, September 7th at 1:00 pm. Interment will be at Queens Park Cemetery, Calgary.