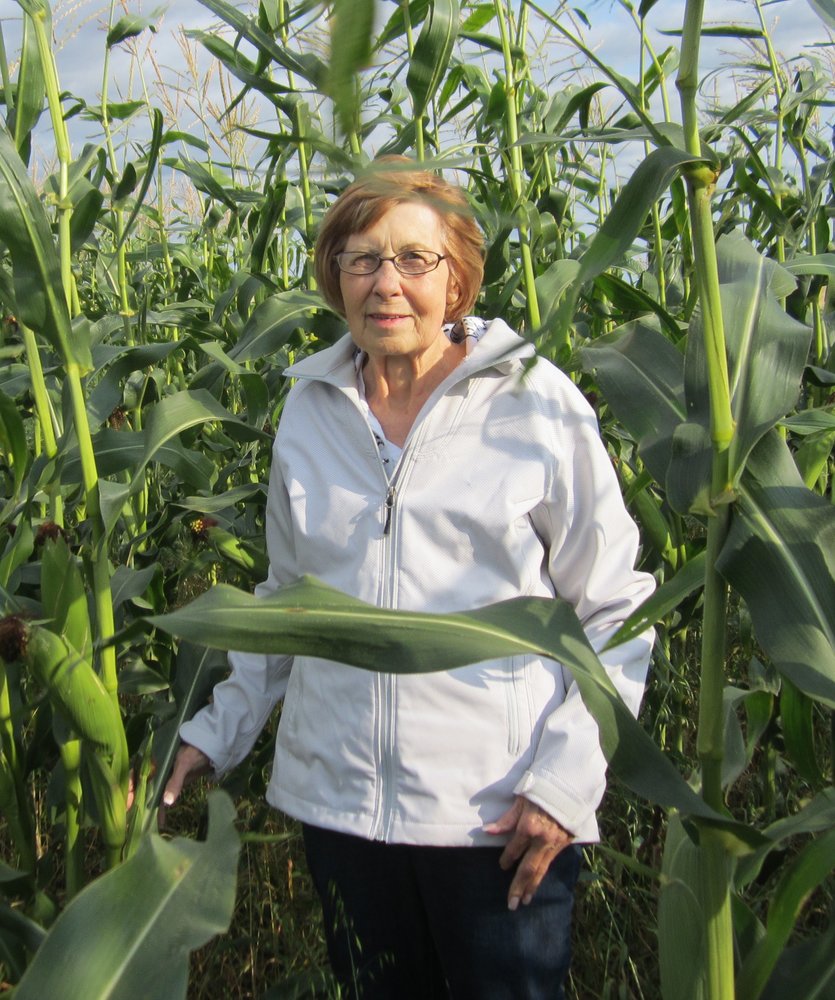 Obituary of Myrna Ness
Myrna Alice (Schmidt) Ness was born in Rockglen, Saskatchewan January 27, 1940, the eldest of 8 children of Albert (Herman) and Evelyn Schmidt. She passed away at the Killam Health Care Centre on Sunday, August 13, 2017, at the age of 77 years.
Myrna was married to Hans Carl (Bud) Ness on April 4, 1959, and they have 2 sons, Dorn and Dean.
Myrna was a full-time homemaker, active in the community. She thrived on providing hospitality to friends and family and was a loving wife, mother, and grandmother. She was a great support to Bud in his many endeavors – farming, local government and community involvement.
She loved to travel, and she and Bud or other family members enjoyed vacations to Hawaii, Europe, and Arizona to name a few places.
In recent years, her grandchildren and great-grandchildren have been her joy; she relished their visits and took great interest in their activities.
Myrna enjoyed fellowship at the Nazarene Church in Sedgewick for a number of years and made close friends with the women in her Bible study.
Myrna is survived by her loving husband, Bud; sons, Dorn (Joan Allers) & Dean (Ingrid Schultz); 5 grandchildren; 2 great-grandchildren; 2 brothers – Garry (Marcie) Schmidt & Gordon (Joyce) Schmidt; 4 sisters – Shirley (Roger) Cantin, Eileen Gascoyne (Ray), Carol Truss, Leann (Bernie) Otto; brother-in-law Gerald (Chub) & Susan Ness; sisters-in-law, Sharon Schmidt & Marie Ness; aunts, Eileen Ness and Iris Fogelberg; numerous nieces and nephews. She was previously predeceased by her parents and 1 brother, Stewart.
Her presence will be greatly missed by all her family and friends.
A funeral service will be held at 3:00 pm on Friday, August 18, 2017, at the Lougheed Community Hall.