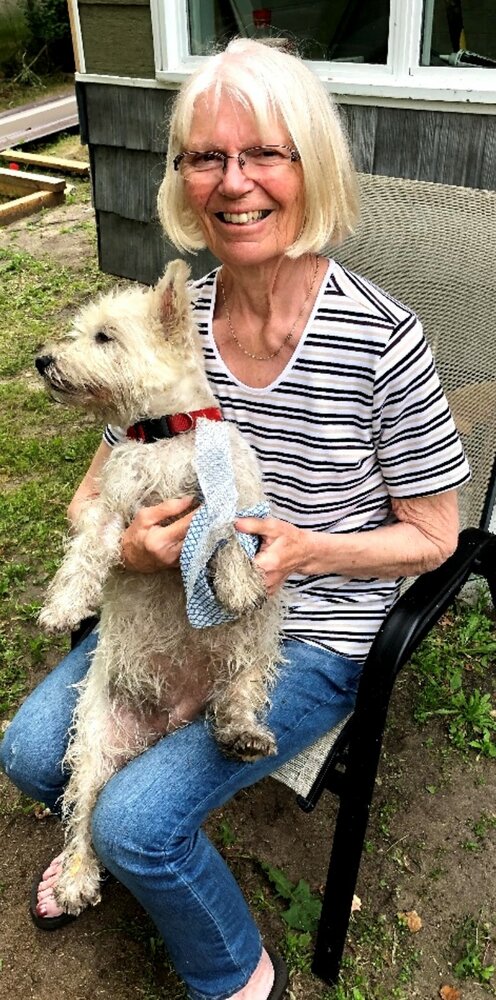 Obituary of Pat Muirhead
Patricia Ann Muirhead of Sedgewick, AB, passed away peacefully at the age of 75 on November 8, 2022 with her family by her side. Patricia was born in Waterways, Fort McMurray to William and Lillian Bromley on November 19, 1946.
She married David Muirhead on October 9, 1976 in Edmonton, AB and they were happily married for 46 years. Patricia owned her own beauty salon in Edmonton, where she enjoyed her time as a hairstylist. They moved to Yellowknife and began their life together. In 1978 they welcomed their daughter Kelly and a few years later their son Jonathan was born. They lived in the north for sixteen years then moved their family to Alberta where they finally settled in Sedgewick.
Patricia loved to cook, garden, and spend time with her family and her West Highland Terriers. She was the most unselfish, kind person, a devoted mother, caring grandmother and loyal friend to many. She will be missed dearly.
She is survived by her husband, David, daughter Kelly (Colin) Tanton and their children Olivia and Ocean; her son John (Justine) and their children Elizabeth and Victoria; her sisters Shirley Faust, Linda (Darryl) Eklund, Kathy (John) Galm; her brothers Graham (Karen) Bromley, William (Sharon) Bromley, and Daniel (Jill) Bromley; and the many nieces and nephews that she adored.
Patricia was predeceased by her mother and father, Lillian and William Bromley, and brother-in-law Dennis Faust.
The celebration of life will be held on November 15, 2022 at 1:00pm at the Sedgewick Community Hall. There will be a luncheon to follow the service. All are welcome.
Memorial donations in lieu of flowers may be made to the Alzheimer's Association or the SPCA.
The family of David Muirhead wishes to extend our sincere thanks to Dr. Stan Ahtemenciuc and the staff at Killam hospital for all of the care they provided.